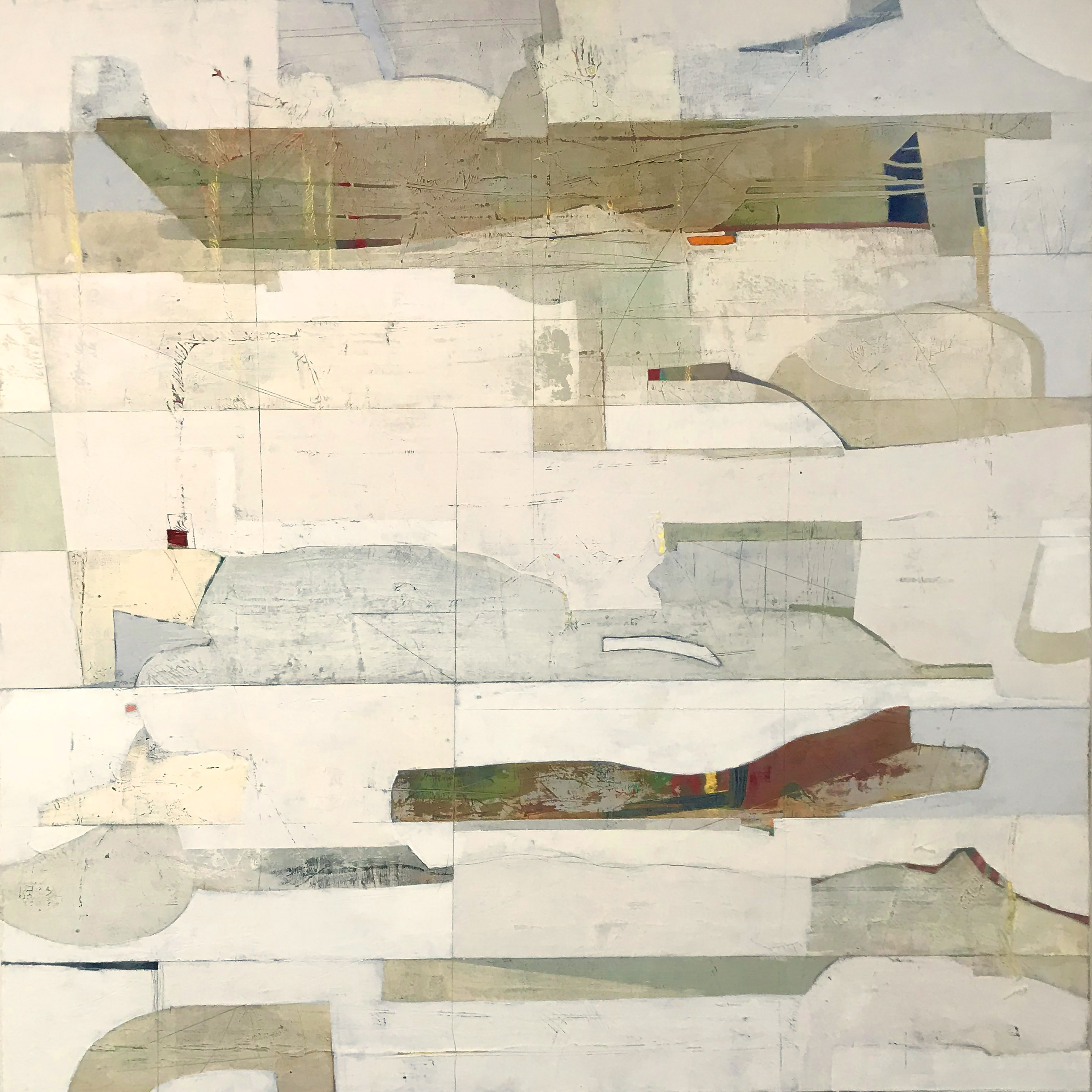 Elysium, Oil and Cold Wax on Baltic Birch Panel, 48x48in
---
My "Watch-Learn-Grow" membership will include a number of different components, including exclusive videos of works in progress I am working on in my studio as I prepare for a large solo exhibition in 2020 at the University of Idaho's College of Art and Architecture, Prichard Gallery in Moscow, Idaho. As I prepare for this exhibition, I'd like to give members an opportunity to share in this experience by being a virtual "fly on my studio wall" throughout this process as a main component of this membership. I will be documenting and sharing:
•My process as I create this new body of work, my theme, my "thesis"
•How I evaluate an exhibition space to determine format, size and number of works
•Curatorial decisions an artist must make to create a cohesive exhibition
•How to write an artist statement
•Planning and creating a color catalog to accompany this exhibition

•How to document, title and price each work
MY INSPIRATION FOR THIS EXCLUSIVE MEMBERSHIP GROUP
Creating the body of work for my "Simply Not" exhibition at the Holter Museum of Art in 2017 was a journey filled with challenges, risk, progress and setbacks, especially when we lost our home when I was getting ready to create the final work. With a new exhibition in 2020 to work toward, I know the experience and personal/artistic growth over the next two years is something I want to document and share with others. While I'm honored to have this opportunity to create a body of work for public display, it requires intensive introspection and the need for greater risk, exploring new territory, experimentation, research and a need to push new boundaries in order to clarify my voice, a lifelong pursuit.
I welcome this challenge, and hope you will join me in this exclusive membership group as a way of sharing this experience with me.
In addition to video documentation, I will include occasional Q & A calls and interviews with specials guests. To receive more details and updates sign up below!